Rapid Marketing Insights
Reporting, analysis and insights with a team behind you so you achieve more.

Discover insights you can have with your data!
Beautiful Marketing Reports
Performance Reports
Video Campaign Reports
Pacing Reports
Conversion Reports
Test Campaign Reports
Transaction Reports
Retail Campaign Reports
Billing Reports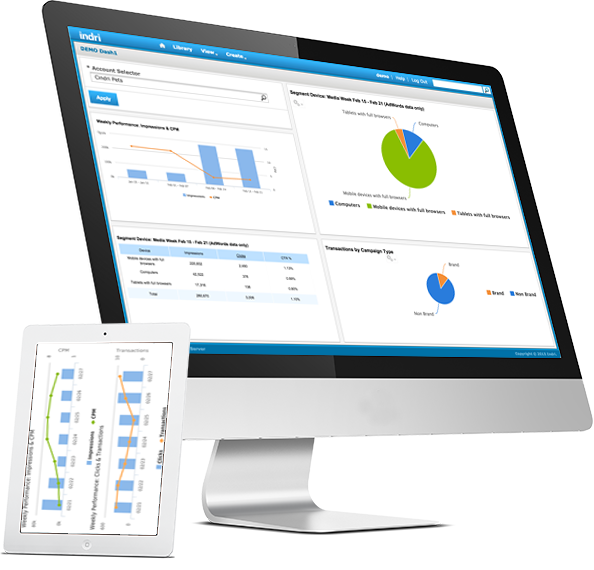 The Best Solutions
Owning your data with Indri Data Connectors gives you the freedom to choose your own reporting, data visualization, and BI solutions. We've made it easy to get started,by developing ready-to-go marketing reports and dashboards.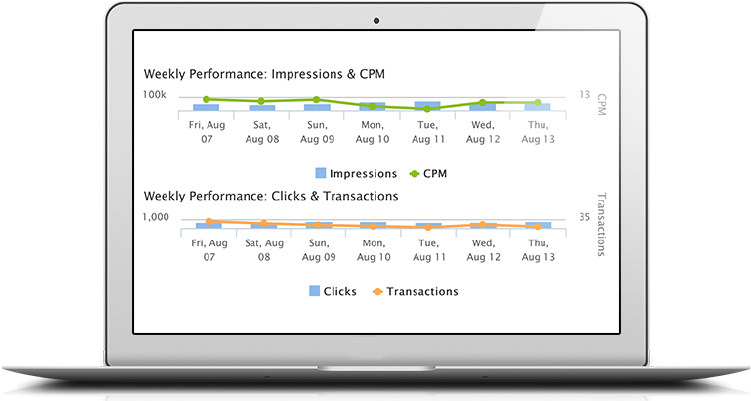 A highly customizable and embeddable BI and analytics platfom. The world's most widely used Business Intelligence tool, to help you make faster decisions by bringing you timely, actionable data inside your apps and business processes.

Looker is a web based system, that makes it easy for data teams to create a data platform that everyone in your organization can explore and rely on.

Tableau is a desktop, server, and cloud analytics tool, built for powerful visualizations.
An Expert Team Behind You
Through our 15 years of eCommerce and Retail experience, we've developed strategies and marketing insights, that have enabled organizations to succeed in the thoughest markets.
Our Team is Here to Help

Developing Strategy
Customizing your Reporting
Analyzing your data
Building custom Playbooks
Engineering your media data warehouse